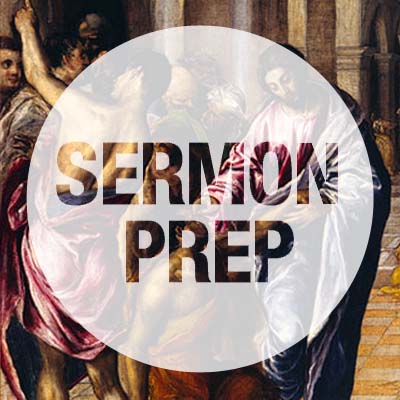 MATTHEW 19.13-15
Jesus said, "Let the little children come to me and do not hinder them, for
to such belongs the kingdom of heaven." v. 14
While Jesus – the King of all Kings … the Great Deliverer – was busy teaching the crowds that followed him around, children are brought to him so that he could pray for them. Once more, the disciples demonstrate that though they mean well, they don't quite get it. Jesus was a busy guy, and was in high demand. The disciples knew he had a kingdom to build, people to heal, and things to teach. Certainly, he should not be bothered by little children. Jesus makes it clear: "… let the little children come to me." The very fact that Jesus prayed for these children shows us that praying and otherwise caring for the souls of our children today is a valuable exercise. We should find great encouragement in the willingness of Jesus to care for these little children because we know that he will likewise receive us – even when we have nothing to offer.
---
1. What part of the text or sermon had the greatest impact on you? Where were you most encouraged, intrigued, or challenged?
2. What does Jesus mean when he says, "… for to such belongs the kingdom of heaven"?
3. Why is it that the disciples are upset that children are being brought to Jesus? How are we like that today?
4. Read Galatians 4:4-6. How does the gospel shape our relationship with the Father? His relationship with us?
5. Whether you have children or not, what are some ways that you can care for the souls of the "little children" God has placed in your life?