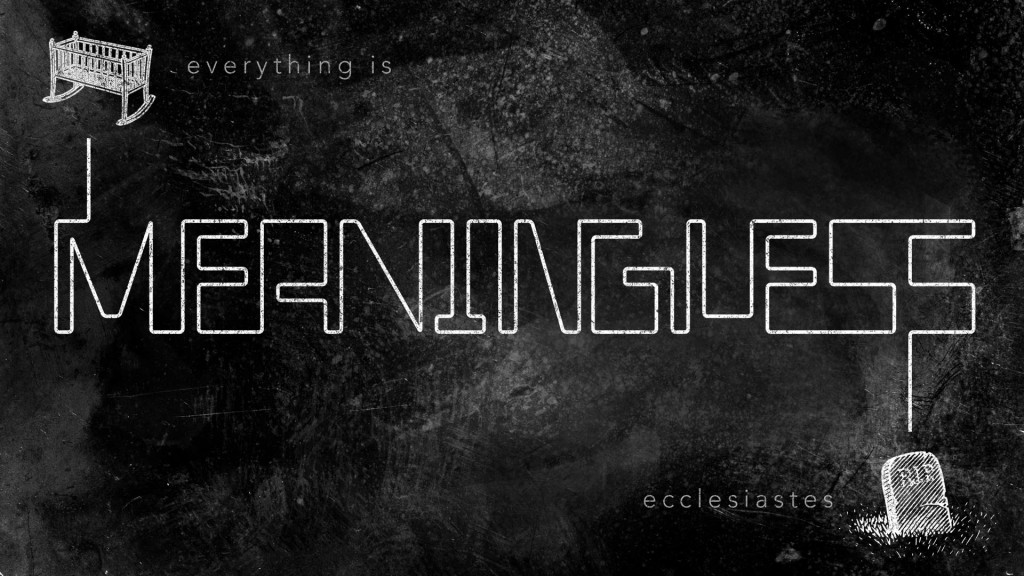 ECCLESIASTES | MEANINGLESS
When we discussed what book of the Bible we should preach through next, Ecclesiastes came up and the immediate response was: but that is the most depressing part of the Bible. It's not. The most depressing book of the Bible is Judges, and we already preached through that. But our goal is not to outdo ourselves in discouraging, but to present the aspects of God's truth that He is calling us to.
We picked Ecclesiastes because it is the right study for our church right now.
There are certain lessons in life that can only be taught by experience. An older, wiser man recently commented to me that many things he has known about humility and weakness are only now making sense to him as he loses his strength. Life is a faithful teacher.
As a younger church, we lack this experience; we still have much to learn. What Ecclesiastes allows us to do is reap the lessons of life before fully experiencing them. The book is presented as a memoir; we get to live vicariously through the life of the author. As the inspired Word of God, we know it can be trusted.